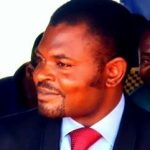 Dear Friends,
We are enormously elated to be partners in expanding the Bible translation movement and the mission of God in different language communities in Cameroon. CABTAL has stayed on in this journey of seeing individuals and communities transformed by God's Word in their language. We are grateful to God for the many lives and communities that have experienced the transforming power of God through Bible translation and Language-based community development efforts.
As we look back, over the last three decades, we are amazed at how God has used the efforts of ordinary men to achieve extraordinary results in the lives of people and communities.
Our various strategies of language development, Scripture Engagement, language technologies, the coaching of local partners (Inter-Church Committees), sound management of human and financial resources, publishing services, as well as many other initiatives continue to attract the interest of many.
In 2018, we partnered with the communities, to dedicate 3 New Testaments (Ngomba, Babanki and Ngombale) and in the next four years, we hope to complete and dedicate at least 15 New Testaments including at least 2 complete Bibles. Many communities are ready to partner with CABTAL to achieve their dreams. It is indeed humbling to see how much God goes ahead of us to reach out to the people created in his image.
We also face some challenges but in those challenges, we see the hand of God leading us. We continue to bring some relief and facilitate the process of trauma healing for many of our people who face diverse challenges. We are thankful to our partners (in and abroad) who contribute a great deal to the realization of different milestones that we celebrate continually and thank the Lord for. We are particularly thankful to our committed, hardworking and dynamic team of staff and volunteers who give their best to bring hope to our communities.
We give glory to God for what he does and we continue to look forward with great hope and determination for what God will continue to do through the ministry of CABTAL.
Thank you for your support and partnership.
Keyeh Emmanuel Lufang,
General Director