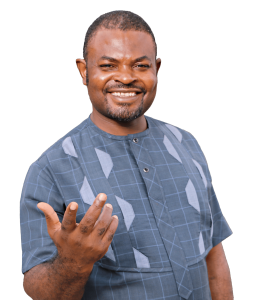 Dear Friends,
Despite the many challenges that the world has faced in 2021 and 2022, I am indeed thankful to report that the Lord has been faithful in blessing our efforts to further the vision and mission of CABTAL in exciting ways. Irrespective of what is taking place in the world, the reality is that the development of Cameroonian languages and the translation of the Bible into these languages are essential to the spiritual, social, and economic transformation of individuals and communities. That is why we remain very committed to our vision, coming alongside communities in their critical role of promoting language-based community development and Bible Translation. As facilitators, our role has been to equip people to engage in Bible translation and language-based development efforts in their context.
We are making progress in these endeavors because of committed and generous friends like you who have chosen to pray, give, or join hands with us in any other way to advance the work of CABTAL. We are deeply thankful to all of you for your investment in this movement.
This annual report gives a few highlights of what has been accomplished through CABTAL over the last two years. In every aspect of our work, our vision is to see individuals and communities transformed by God's word in their language and that these individuals and communities are using their mother tongues for sustainable development. It is indeed a huge source of joy and encouragement to us that the Lord has worked so powerfully through our efforts to transform lives and communities. In fact, over the past two years, our efforts have facilitated the completion of 13 Bible Translation projects and these communities now have the chance to access God's word in their language. We have also made progress in the work going on in 54 language communities and have continued discussions with 22 new communities with which we want to start active translation work within the next one or two years. We were also encouraged by the fact that 10,130 learners were registered in literacy classes in preparation to make use of all the literature that is available in their respective mother tongues. We have also been committed to building the capacity of many nationals who are giving leadership to our different strategies in their area of specialty. 
It is therefore my hope that these snapshots into the latest accomplishments of CABTAL – along with the additional information found within the pages of this annual report will give you a reason to continue to partner with us. Thanks again for standing with us as we serve the Lord and Language communities in Cameroon.
May the Lord reward you for your love and kindness
Keyeh Emmanuel Lufang
General Director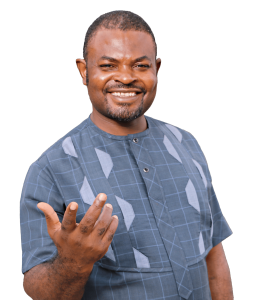 Chers amis,
Malgré les nombreux défis auxquels le monde a été
confronté en 2021 et 2022, je suis en effet reconnaissant de rapporter que le Seigneur a été fidèle en bénissant nos efforts à faire avancer la vision et la mission de la CABTAL de manière passionnante. Indépendamment de ce qui se passe dans le monde, la réalité est que le développement des langues camerounaises et la traduction de la Bible dans ces langues sont essentiels à la transformation spirituelle, sociale et économique des individus et des communautés. C'est pourquoi nous restons très attachés à notre vision, en accompagnant les communautés dans leur rôle essentiel de promotion du développement communautaire basé sur les langues et de la traduction de la Bible. En tant que facilitateurs, notre rôle est de donner aux gens les moyens de s'engager dans des efforts de traduction de la Bible et de développement linguistique dans leur contexte.
Nous progressons dans ces efforts grâce à des amis engagés et généreux comme vous, qui ont choisi de prier, de donner ou de se joindre à nous de toute autre manière pour faire avancer le travail de la CABTAL. Nous vous sommes profondément reconnaissants à tous pour votre investissement dans ce mouvement.
Ce rapport annuel donne un aperçu de ce qui a été accompli par la CABTAL au cours des deux dernières années. Dans tous les aspects de notre travail, notre vision est de voir des individus et des communautés transformés par la Parole de Dieu dans leur langue et que ces individus et communautés utilisent leurs langues maternelles pour un développement durable. C'est en effet une immense source de joie et d'encouragement pour nous, que le Seigneur ait travaillé si puissamment à travers nos efforts pour transformer des vies et des communautés. En effet, au cours des deux dernières années, nos efforts ont facilité l'achèvement de 13 projets de traduction de la Bible et ces communautés ont désormais la possibilité d'accéder à la Parole de Dieu dans leur langue. Nous avons également progressé dans le travail en cours dans 54 communautés linguistiques ; et nous avons poursuivi les négociations avec 22 nouvelles communautés avec lesquelles nous voulons commencer un travail actif de traduction dans les deux prochaines années. Nous avons aussi été encouragés par le fait que 10 130 apprenants ont été inscrits à des cours d'alphabétisation afin de se préparer à utiliser toute la littérature disponible dans leurs langues maternelles respectives. Nous nous sommes également engagés à renforcer les capacités de nombreux ressortissants nationaux qui donnent une impulsion à nos différentes stratégies dans leur domaine de spécialité.
J'espère donc que ces clichés des dernières réalisations de CABTAL – ainsi que les informations supplémentaires trouvées dans les pages de ce rapport annuel – vous donneront une raison de continuer à vous associer à nous. Merci encore de vous tenir à nos côtés alors que nous servons le Seigneur et les communautés linguistiques au Cameroun.
Que le Seigneur vous récompense pour votre amour et votre générosité.
Keyeh Emmanuel Lufang